This one-story house was built in the 18th century, in the style of historicism. After the Buna, in 1851, the house was significantly renovated for the owner Jovan Trandafil, according to the project of Baumeister Anton Lessmeister.
Merchant Novaković became the owner of this house in the 1960s, and at the end of the 19th century, merchant Matić. The church municipality of Novi Sad had its headquarters in this house in 1909.
The foundation of this one-story house is in the shape of the Cyrillic letter "Г", with a right courtyard wing and a narrow pedestrian passage.
Today's facade originates from the first decade of the 20th century. The openings on the facade are placed in four axes, so the four windows on the first floor are in the axis with the four openings on the ground floor.
The facade on the ground floor had four equal architrave-finished openings, above which are shallow semicircular facade arches. The second opening on the left is the entrance, and the two openings on the right have been converted into a large wooden storefront of the traditional Novi Sad craft manufactory "The Manual co."
The storey window openings are supported on the wide mezzanine cornice. Above the openings are triangular pediments on floral decorated consoles. The floor belt is lined with clinker bricks.
The facade ends with a wide and empty attic frieze.
On the courtyard wing of the house, the facade is dominated by a balcony that connects the rooms on the first floor, and is surrounded by a simple cast iron fence.
The basement rooms are under the main and larger part of the courtyard wing of the house, with arched vaults.
The roof of the street part of the house is on two pitches, and the courtyard wing has a roof on one pitch. The roof covering was replaced with folded tiles.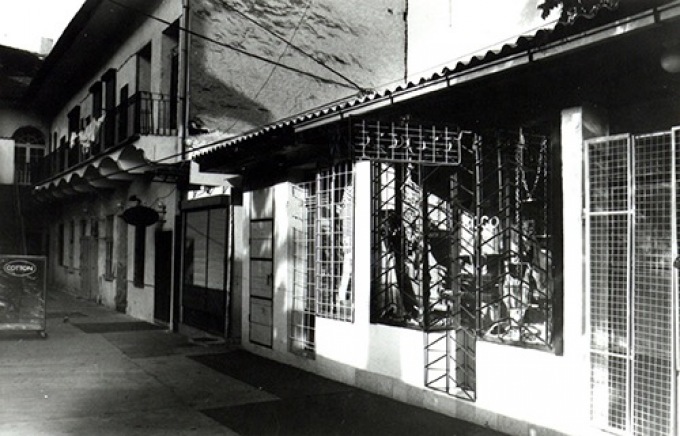 The realisation of this site was supported by the Administration for Culture of the City of Novi Sad

The sources and materials of the Institute for the Protection of Cultural Monuments of the City of Novi Sad were used for the realization of this website
The Old Core of Novi Sad was declared a cultural asset, by the decision on establishing it as a spatial cultural-historical unit – 05 no. 633-151/2008 of January 17, 2008, "Sl. gazette of the Republic of Serbia" no. 07/2008.