This one-story house was built in the 18th century, in the style of early classicism, and was renovated and extended after the Buna, in 1853.
According to archival sources, at that time the project was given to the owner Mihajlo Đorđević by Baumeister Andreas Haner. In the second half of the 19th and the beginning of the 20th century, the owner was the ironmonger Antonije Georgijević. Data on the change of the shop window from 1926, and on the renovation and adaptation from 1930 according to the project of Nandor Cocek and Đorđe Zličić, have also been preserved.
The base of the house is in the shape of the Cyrillic letter "Г", with a right courtyard wing, and two central vehicular entrances.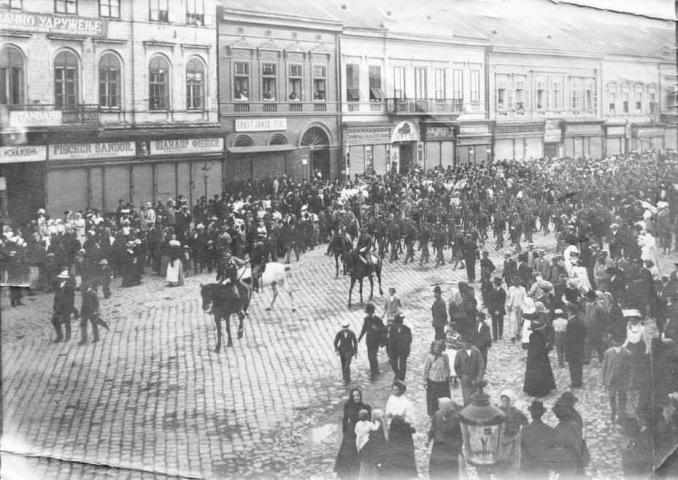 The facade is dominated by a shallow central risalite with two arched vehicular entrances on the ground floor, and on the first floor with a balcony and three central floor openings, above which are architrave pediments on geometric consoles.
On the ground floor, on each side of the risalite, there are two narrow arched windows.
On the first floor, we find two symmetrically arranged windows on each side of the ridge, above which are architrave pediments on slender decorated consoles, and on the parapets a row of balusters.
The left vehicular entrance leads to a large yard shared with the house at number 24, and the right entrance with a corridor has been converted into a bar.
The communication balcony dominates the facade of the courtyard wing of the house, but the former construction with stone consoles was replaced by a concrete slab, probably in the second half of the 20th century.
The roof of the street part of the house is on two pitches, and the courtyard wing has a roof on one pitch. The roof covering was replaced with new pepper tiles.
The realisation of this site was supported by the Administration for Culture of the City of Novi Sad

The sources and materials of the Institute for the Protection of Cultural Monuments of the City of Novi Sad were used for the realization of this website
The Old Core of Novi Sad was declared a cultural asset, by the decision on establishing it as a spatial cultural-historical unit – 05 no. 633-151/2008 of January 17, 2008, "Sl. gazette of the Republic of Serbia" no. 07/2008.