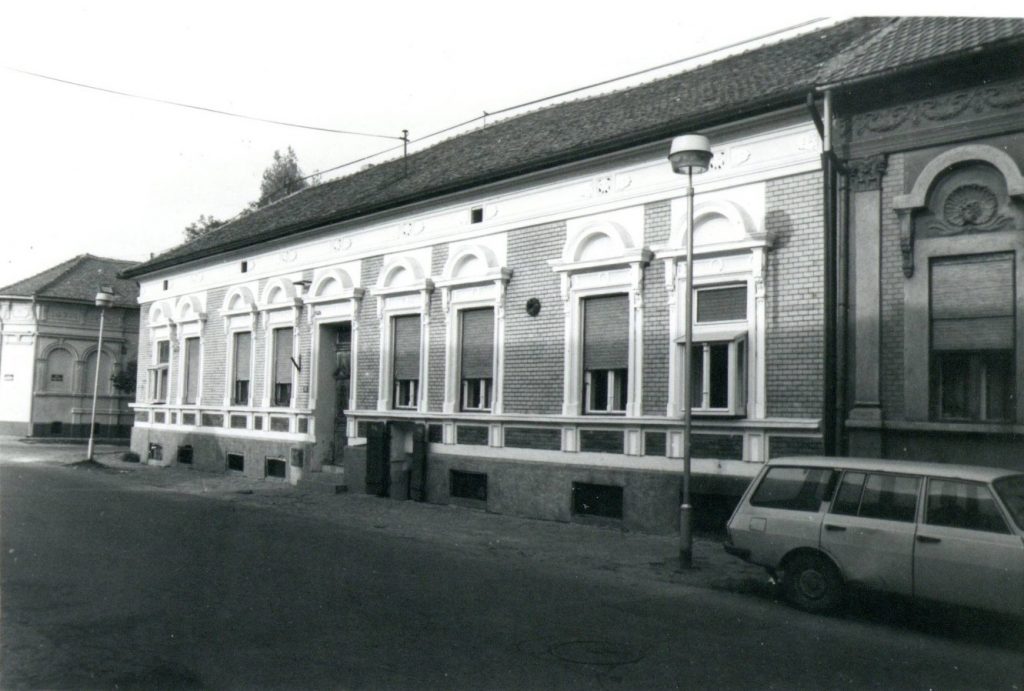 This is the street by which Zlatne grede Street used to end towards the swamp. This is one of the oldest streets in the city, but it was much shorter and ended at the corner with Zemljane ćuprija Street. Namely, on the site of Zemljane ćuprija Street, there was a tributary of the swamp, which we can see on the city plan from 1745:
Until the end of the 1880s, it was called Crnog petla (Black Rooster) Street. It certainly got that name because of the inn "Kod crnog petla", which was located on the corner with the former Pec Street, today's Milan Rakića Street. This inn existed in that place for a long time, and when it stopped working, a grocery store was opened in its place, and it was also called "Kod crnog petla".
Today, the street is paved, but until the 1920s, there was a narrow brick sidewalk just next to the houses, and on the road there was thick dust in the summer, and mud in the winter, to the ankles.
On Sauter's plan of the city from 1889, we see how close swamp was to this street, while the Street Zemljane ćuprije were really just bridges across the canalized swamp.
In the past, there was a renowned inn in Sava Vukovića Street, on the corner with Svetosavska Street, the former Gušterska Street. It was a called the "Rac Gabor" inn. Its owner, admittedly, was Gavra Sremčević, but the inn and its owner were known only by the nickname "Rac Gabor". The inn probably got this name from the Hungarian judges, who mostly came here and spent peaceful and pleasant moments with good wine, from the Srem wineries, until late at night.
The intersection of Sava Vukovića Street with Zlatne grede and Skerlićeva Street was one of the first city squares, and today it does not differ much from what it could have looked like at the time the city was founded.
The old name of the street was Crni petao (Black Rooster) Street, and before the end of the 19th century it was named Vukoviceva Street. This name was changed during the occupation in WWII, to Posala Lajte Street, and after the liberation, the name Sava Vukovic Street was returned, which it still bears today.