Kisacka street has been on one of the main road routes in Novi Sad since the city was founded, but when the canal crossed this road, only the railway route along the former road remained, and Kisac is reached by the Rumenacki road.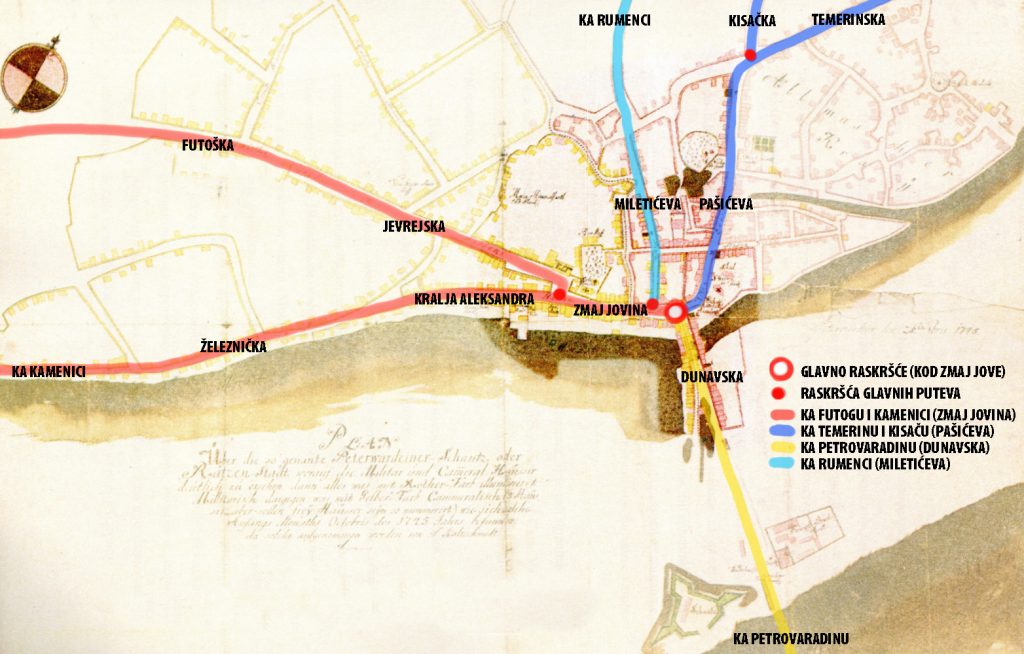 As we can see, Novi Sad was built at the crossroads of 3 roads that met at the Zmaj Jova's monument in front of the bishop's palace. From the crossroads to the west, through Zmaj Jovina (Main Street), there is a road to Futog and Kamenica, which diverge on today's Trg Slobode, at the City Hall, to the left (Kralja Alesandra Street) and to the right (old Jevrejska and Futoška Street). From the crossroads to the south, through Dunavska Street, there was a road to Petrovaradin over the pontoon bridge and further to Belgrade, and to the north, through Pašićeva, a road to Temerin (Temerinska Street), and further to Budapest. At the end of Pasiceva street, there used to be an old Inn called "At Three Crowns", just as the road turned to Temerin, and also the road to Kisac (Kisacka Street) used to separate here. Somewhere in the middle of Zmaj Jovina Street, to the north, another old road separates – the road to Rumenka which leads through Miletićeva Street, then Vojvode Bojovića and Kralja Petra, to Rumenačka Street.

In the picture above we see a tall building in a row – it was Fajt's mill, one of the important locations in the city marked in black on Sauter's city plan in 1889:
At the crossroads with Temerinska and Pasiceva there was a famous Inn "At Three Crowns":
Down the street on the left is the tavern Bela lađa, and judging by old photographs, it used to be called "Kod mađarskog kralja" at the turn of the 19th century: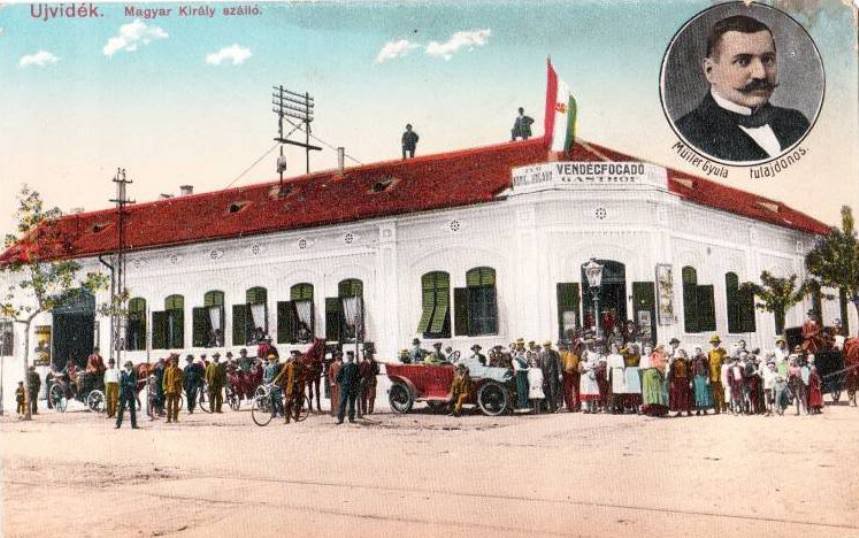 Further down the street is the home of Mileva Marić-Einstein, where Albert Einstein also lived for years. This house was recently thoroughly reconstructed and restored to its former appearance:
Kisacka Street, like Temerinska Street, changed its name only once in its history, during the occupation in the WWII, when it was changed to Suboticka Street, and after the liberation, the old name of the street was returned.