This two-story corner house was, probably, built in the late 18th century, and rebuilt in the early 1850s after the 1849 bombing (during the 1848–49 revolutions in the Habsburg Empire. It bears the features of the early Neoclassical style.
On the Sauter's map of Novi Sad, dated to the year 1889, we can see the floor plan of this house, on the land lot No. 860.
Osnova kuće je u obliku ćiriličnog slova "П", sa dva bočna krila okrenuta ka ulici Laza Telečkog, gde krila formiraju manje četvorougaono dvorište sa ulaznim vratima za kuću polukružne konstrukcije. Osnova ove kuće je kao odraz u ogledalu kuće na broju 13.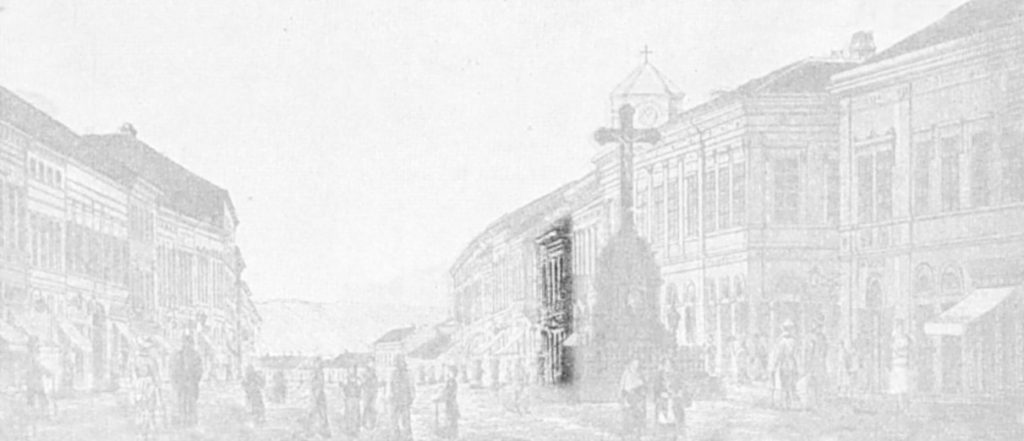 Na slici iz 1926. se vidi značajna promena ulične fasade, gde je u rekonstrukciji uklonjev veći deo nekadašnje fasadne plastike, a dva, tada moderna, trokrilna prozora su postavljena umesto ranija četiri dvokrilna.
U prizemlju glavne fasade kuće u Zmaj Jovinoj ulici u sredini se nalazio uži ulaz, sa po dva izloga sa svake strane.
Na spratu ove fasade pri krovu je sačuvan ostatak nekadašnjeg rizalita, u obliku presečenog pravougaonog polja.
Deo parapeta ispod nekadasnjeg dugog prozora s desna, ostao je sačuvan, pa su pri nedavnom renoviranju ponovo postavljena četiri prozora, sa parapetima po uzoru na ovaj deo sačuvanog. Prozori su u jednostavnom plitkom malterskom ramu.
Fasada iz ulice Laze Telečkog ima tri celine:
Fasada većeg levog krila kuće, sa dva izloga u prizemlju, a na spratu sa tri uža slepa prozora, plitkim rizalitom i jednim trokrilnim prozorom postavljenim u sklopu renoviranja 20tih godina XX veka.
Manje četvorougaono dvorište sa dvorišnim balkonom koji povezuje prostorije na spratu dominirao je fasadom dvorišnog krila zgrade, a danas je zatvoreno i pretvoreno u lokal.
Fasada desnog krila kuće je bez fasadne plastike sa otvorom jednog lokala u prizemlju i jednim dvokrilnim prozorom na sredini spratnog dela.
The realisation of this site was supported by the Administration for Culture of the City of Novi Sad

Sources and materials of the Institute for Protection of Cultural Monuments of the City of Novi Sad were used for this site
THE NOVI SAD OLD TOWN was declared a cultural property by the decision for determining spatial cultural-historical unit – 05 No 633-151/2008 of 17th January 2008, "Official Gazette of Republic of Serbia" No 07/2008.