This two-story house, known as Hadzic's house, was built in the mid 18th century, with an U-shaped floor plan. Baron General Jeronim Ljubibratovic and his wife Eufemia have bought this house from the Armenian Josif Minas, for 5000 Forints and 150 ducats. After their divorce in 1777, Eufemia stayed in the house, and Jeronim became the Commander of Empirial lands in Italy. He died in Cremona in 1783. Eufemia was attacked at home and strangled by robbers in 1816, when she was 80 years old. Since she didn't have any relatives the house was inhereted by the city, and it was sold to Jovan Hadzic (1799-1869), one of the founders and the first president of Matica Srpska, in 1837. He reconstructed and adapted the house in 1841, giving it its present-day look, bearing the features of the Neoclassical style.
The house had sustained damage in the Uprising bombing, sharing the destiny of most buildings in the city center, and it was reconstructed in the early 1850s. 
In 1910 the Apollo Cinema was opened in the yard of this house. This is one of the oldest cinemas in Novi Sad, and it worked in continuity until July 1980. After the WWII its name was changed to Zvezda Cinema.
In 1993 this house was reconstructed and became a part of the Apollo shopping centre, named after the cinema.
The shops on the ground floor are under vaults, as well as the gateway passage.
On the 1889 Sauter's map of Novi Sad, this building is marked with red color, on the land lot No. 840:
In the photo taken around 1900, it looks much like now, except for the triangular tympanum.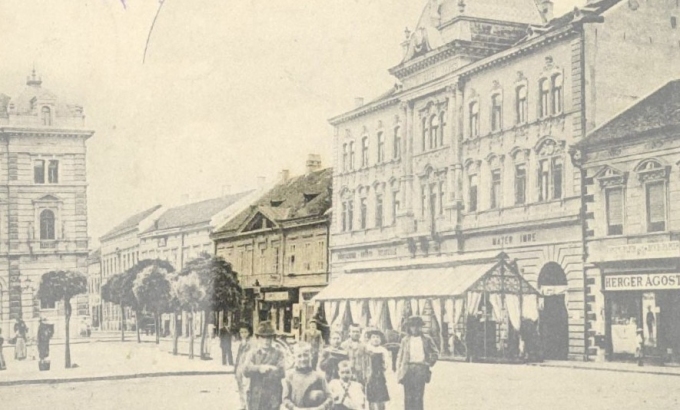 In the photo taken in 1905, the tympanum is changed to its present-day look.
The Apollo Cinema was built in the yard of this house, for this purpose, for the Apollo Projectograph company. Stevan Adamovic, the Novi Sad major of the time, was the head of that company. The new owner brothers Chernai have bought the cinema and the building in 1918.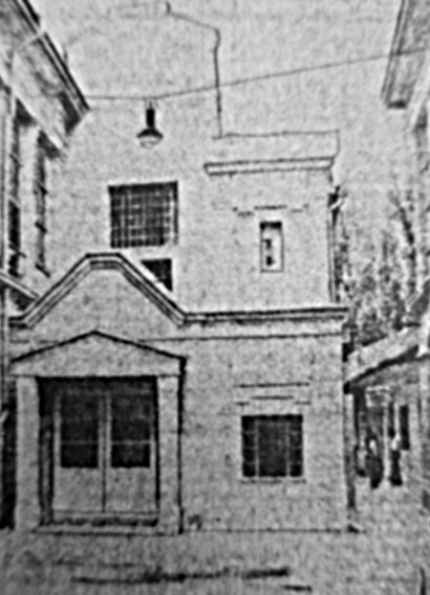 In the photo taken in 1941, we can see that the Miletic monument was removed from the square.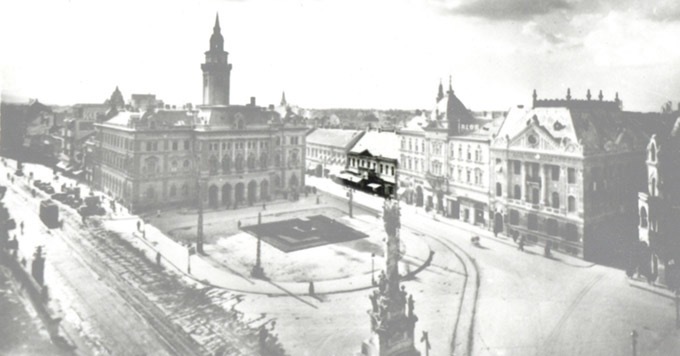 In 1993 was finished the Apollo shopping center, designed by Slavko Zupanski, that incorporates the Hadzic's house with a radically adapted interior.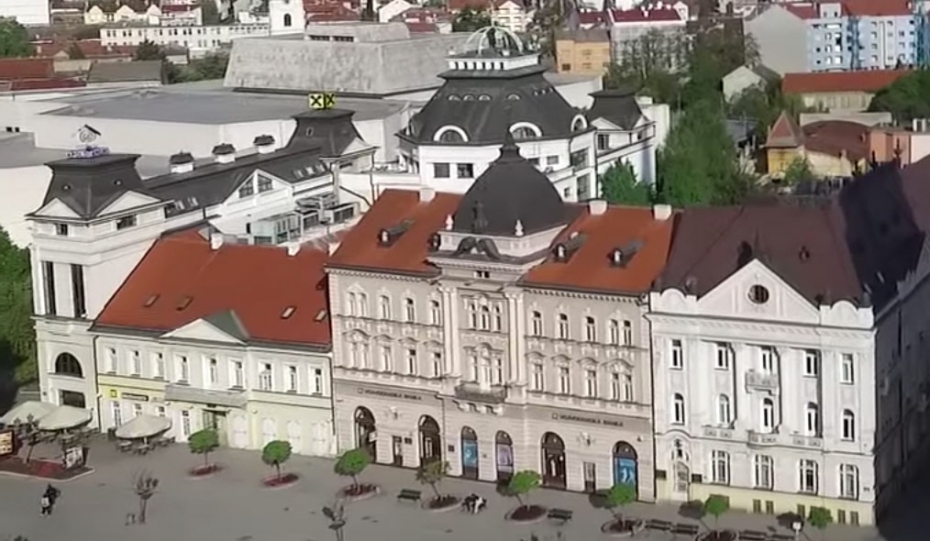 The Apollo shopping center from the Teather sqare.