The one-story house of Michael Bauer, built in the style of late classicism, with a foundation in the shape of the Cyrillic letter "Г", in 1852 for the owner Michael Bauer, according to the plan of Theodor Scheft.
This house burned down during the bombing in Buna in 1849, and was rebuilt in 1852 in the Great Renovation. Some stylistic elements were added in the reconstruction towards the end of the 19th century.
Miša Dimitrijević (1824-1896), publicist and politician, president of Matica Srpska, lived in this house.
The street facade of the house has 5 architraved finished windows, three of which are on the central elevation, and a semi-circular vehicular entrance along the right edge.
The first window on the left is a kibic fenster.
The windows on the ridge are flanked by composite pilasters, surmounted by a wreath of decorative roof brackets in the width of the ridge.
The flat attic spans the entire width of the street facade.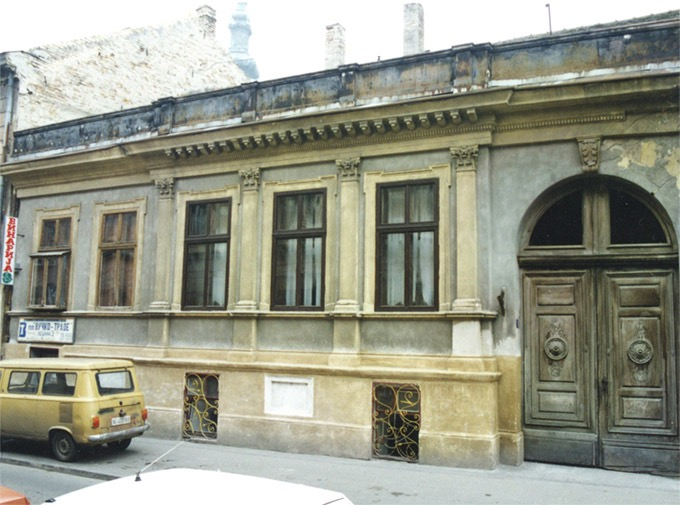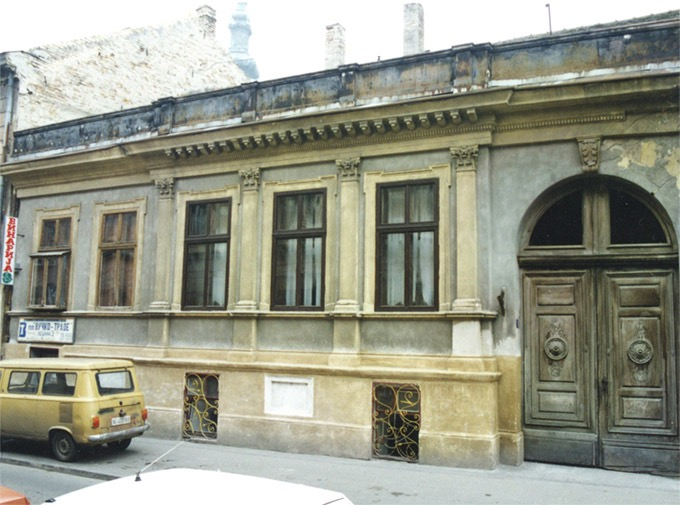 On Sauter's plan from 1889, the plot of this house is marked in red.
In the photo from 1992, we see the courtyard wing of the house.
The realisation of this site was supported by the Administration for Culture of the City of Novi Sad

The sources and materials of the Institute for the Protection of Cultural Monuments of the City of Novi Sad were used for the realization of this website
The Old Core of Novi Sad was declared a cultural asset, by the decision on establishing it as a spatial cultural-historical unit – 05 no. 633-151/2008 of January 17, 2008, "Sl. gazette of the Republic of Serbia" no. 07/2008.