The ground-floor residential and commercial building is the only one-story building in Beogradska Street. It was built on a very long, rectangular plot. With a lower courtyard building in the extension of the wing, it forms an inner courtyard. On the right side of the street part of the building, there is a wider entrance corridor that ends in a semicircle on the courtyard side, to the left of it is a space that once served as a bar, and in the courtyard part is a living space.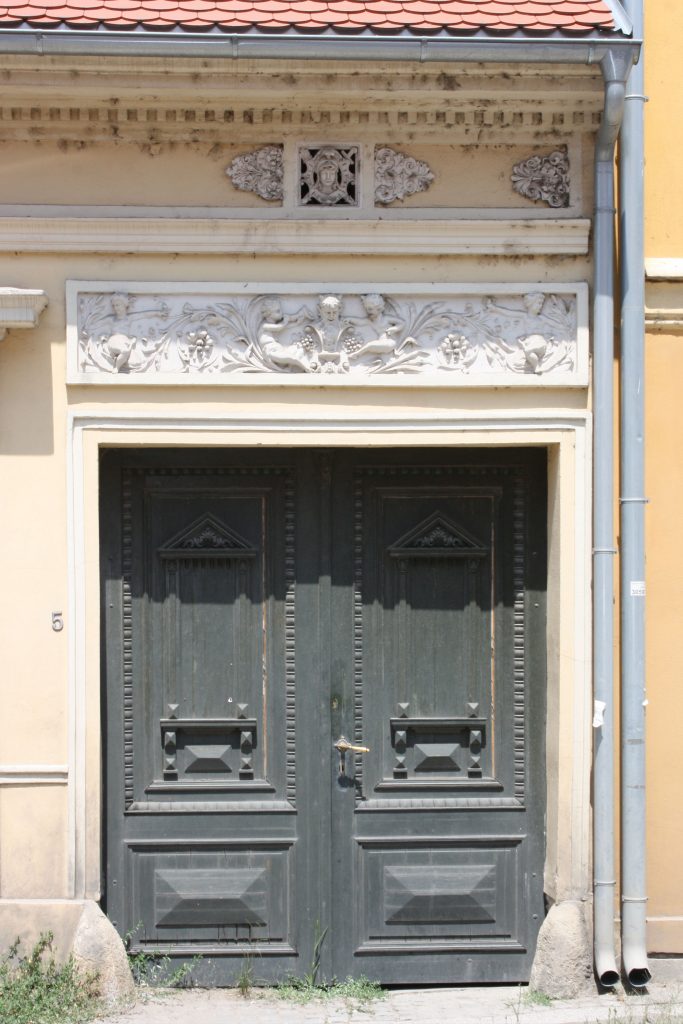 The courtyard building, in extremely poor condition, has been partially adapted into an apartment, and the remaining part is used for the tenants' storage.
The yard is partially paved with large cobblestones, and the sidewalk next to the building is brick. The basement is located under the main building and is inaccessible. All rooms are under flat ceilings. The building is built of brick, plastered and painted. The high roof is covered with pepper tiles. It was probably built until the middle of the 19th century, and the appearance of the street facade is the result of renovation from the turn of the 19th to the 20th century.
The architraved entrance has a profiled frame, and in the rectangular field above, plastic decoration made of plaster models. Once a richly decorated double-winged wooden gate with neoclassical motifs (edicula and tympanums).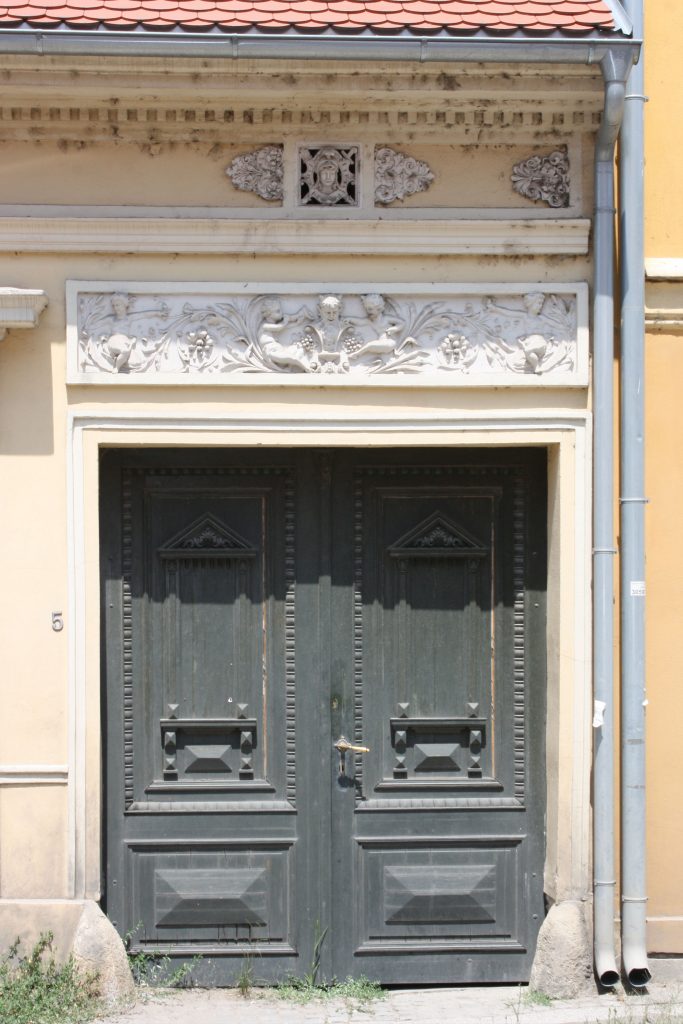 In the lower zone of the gate, at the height of the plinth, characteristic stone bumpers have been preserved. On the left, there is a portal of the former bar closed with iron shutters, as well as a newer portal and a window with wooden shutters made according to the conditions of the security service.
The openings have a molded plaster frame with an accented keystone, above an arched pediment supported by capitals. In the lunettes there are plaster decorations with an oval rosette in the shape of a shell. Between the cordon and attic cornice, around the attic openings, there is a plastic decoration made of plaster models.
The realisation of this site was supported by the Administration for Culture of the City of Novi Sad

The sources and materials of the Institute for the Protection of Cultural Monuments of the City of Novi Sad were used for the realization of this website
The Old Core of Novi Sad was declared a cultural asset, by the decision on establishing it as a spatial cultural-historical unit – 05 no. 633-151/2008 of January 17, 2008, "Sl. gazette of the Republic of Serbia" no. 07/2008.