The one-story residential building was built on an extremely narrow plot that narrows at the bottom. The ground floor of the street part of the building consists of a narrow corridor and a shop (tailor shop) converted into an apartment.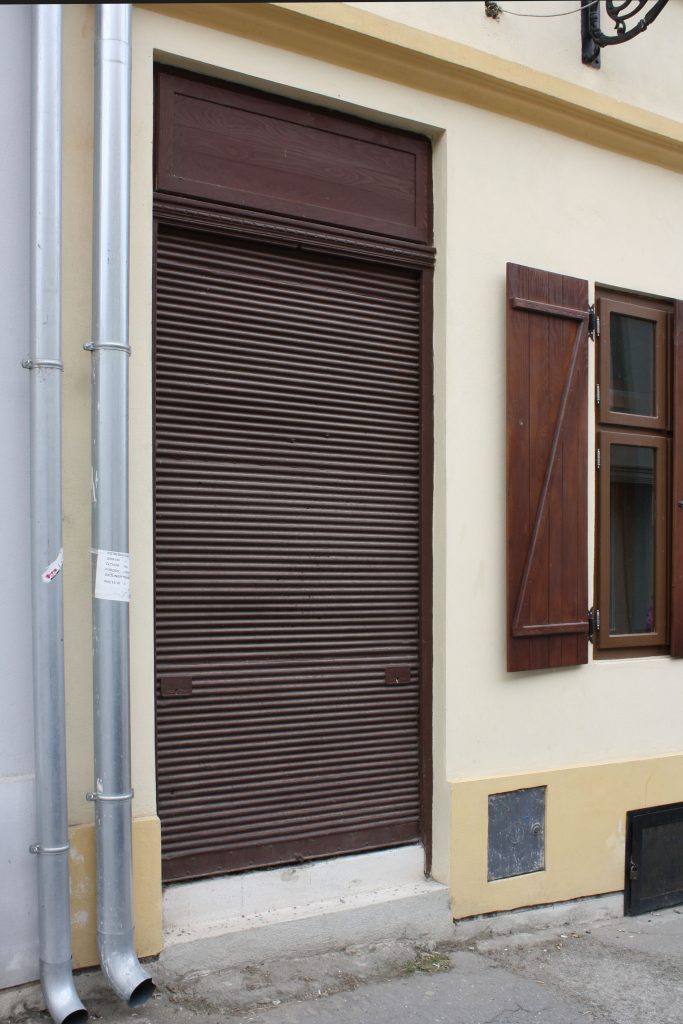 Below is a vaulted basement, and on the floor above one room adapted into a small apartment. The staircase to the first floor is two-legged, winding with wooden treads.
In the extension, in depth, there are two rooms in a row. The building is built of brick with a wooden mezzanine structure, plastered and painted. The walls of the ground floor are massive, with semicircular arches on the side walls that lean against the neighboring buildings. The structure above the corridor is reinforced with vertically placed iron rails. The roof is pitched, in the yard part is pitched, covered with pepper tiles. At the bottom of the plot, a ground-floor auxiliary building with the base of the Cyrillic letter "G" is raised by a couple of steps, connected to the main building by a newly built residential building.
The street facade is flat plastered with an accented mezzanine and covered cornice. The three rectangular windows of the first floor in a flat plaster frame have an accented solbank.
On the ground floor, there is a portal of the shop on the left and an entrance on the right, in the middle is a window without any decoration.
Next in terms of spatial composition, construction of the building, as well as the simple design of the facade with shallow plastic in the spirit of classicism, the building was built in the first half of the 19th century.
The realisation of this site was supported by the Administration for Culture of the City of Novi Sad

The sources and materials of the Institute for the Protection of Cultural Monuments of the City of Novi Sad were used for the realization of this website
The Old Core of Novi Sad was declared a cultural asset, by the decision on establishing it as a spatial cultural-historical unit – 05 no. 633-151/2008 of January 17, 2008, "Sl. gazette of the Republic of Serbia" no. 07/2008.