About the author:
Mirjana Živanov was born in Novi Sad. She completed her dental studies at the Faculty of Medicine in her hometown, and then homeopathy studies at the London International College of Homeopathy. She represents the philosophy of recognizing the deep matrices of nature in human behavior and emotional manifestations, through which she created the innovative Matrix method in homeopathy. He is the author of five books, which have seen several editions, in Serbian and several world languages, and the last two dedicated to the Matrix method are published by the world's largest publisher in the field of homeopathy, BJain Publishers, New Delhi, India.
At the opening of the exhibition in the Park Gallery, the author talked about the creation of the "Cosmic Trail" collection of paintings:
"This collection of images was created in moments of rest and relaxation, when I entered into complete harmony with nature. It not only represents the golden ratio, but Helix toast is also a great homeopathic medicine. In our work, this medicine has led to many cures, so-called incurables diseases.
Therefore, it spontaneously happened that in this rainy summer, during moments of rest, these delightful snails appeared, which awakened in me the desire to take a "snapshot" through the camera lens, and here they are with us today… "
PARK GALLERY:
MIRJANA ŽIVANOV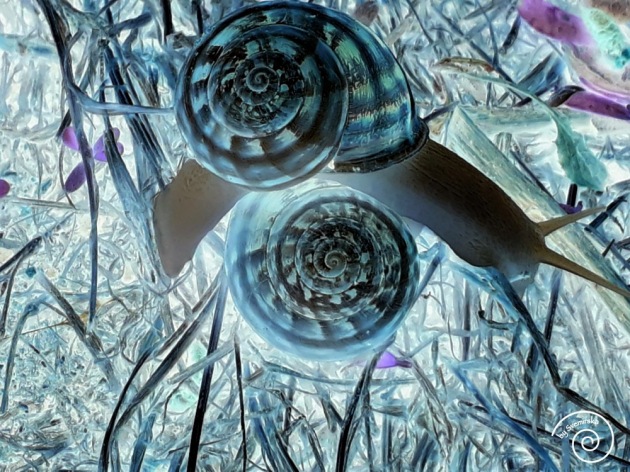 The realisation of this site was supported by the Administration for Culture of the City of Novi Sad