This street was called Hanska Street for a long time, because the famous tavern "Turski han" was located on the site of the Matica Srpska building, but as this tavern was completely demolished in 1849 bombing during Buna, in the second half of the 19th century this area was often referred to as Hanski plac.
We can already see this street on the city plan from 1745, and the Turkish Han is drawn on the corner with Pašićeva Street. The street led to the Almaški kraj, and the swamp was as close as on the site of its neighboring street Zemljane ćuprije:
On Sauter's city plan from 1889, we see this street was called Hanska ulica, and on the site of the Matica Srpska building we see an empty plot – Hanski plac, where Miletić wanted to build the City Hall. There was also an initiative to build a theater for there, after the old theater on the Trifković Square was demolished.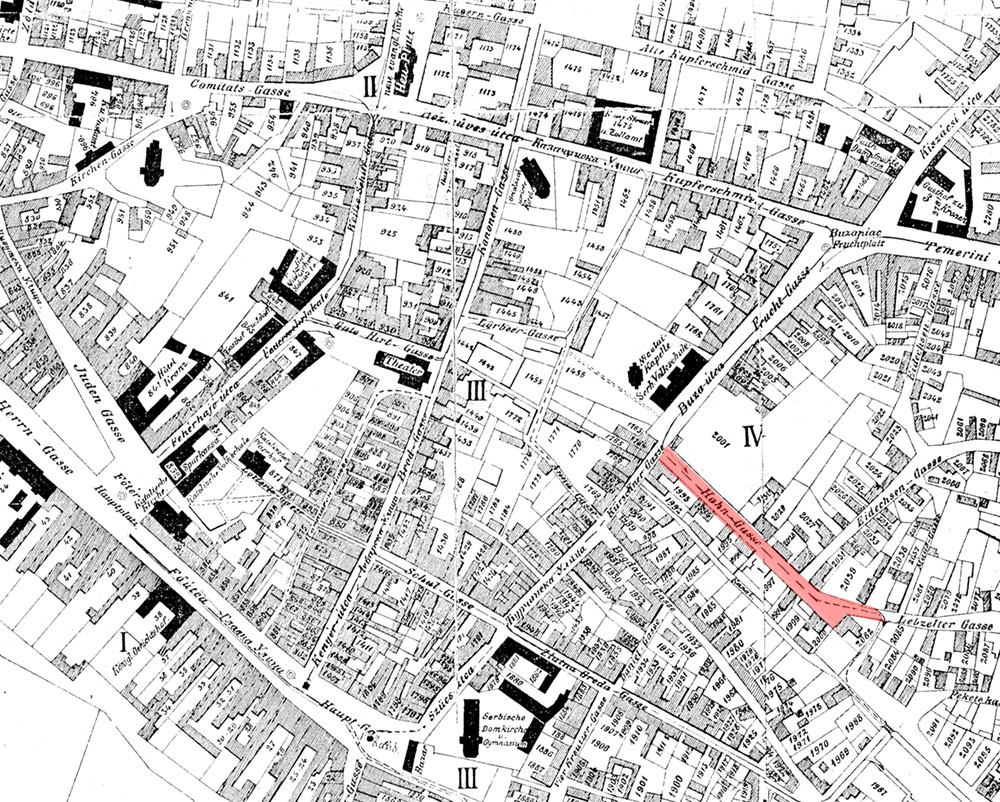 The building of Matica Srpska was built in 1912, as an endowment of Marija Trandafil. It was designed by the architect Momcilo Tapavica, as "Marija Trandafil Institute for Serbian Orthodox Orphans in Novi Sad". In 1928 Matica Srpska was moved to this building.
This street was called Hanski plac for a long time, and only after the First World War was its name changed to Sokolska Street. During the occupation in WWII, it's name was changed to Irinja Janoša Street, and after the liberation it was named Matica Srpska Street, which it still bears today.