The one-story residential building on the corner of Štrosmejerova Street and the pedestrian path to the Upper Fortress was built at the end of the 20s of the 20th century according to the project of Steiner Kazal Bele. It was built on the site of a traditional type single-story house from the turn of the 17th to the 19th century, which was located on the very corner.
Destroyed between the windows of the floor of the demolished building was the statue of St. Ivan Nepomuk, which is still today with the owner of the building in the niche of the retaining wall of the southwest corner of the plot.
The building consists of a basement, ground floor, first floor and attic. It was built of brick, with a wooden mezzanine structure. The roof is complex, covered with pepper tiles. The subsequently adapted living space in the attic part is lit by vertical skylights.
The base of the basement consists of two parts connected by a passage through massive walls.
The rooms are vaulted with semi-circular vaults with handles. The ordinary walls are built in a combination of stone and brick, the floors are paved with hexagonal clay slabs. The characteristic foundation, the construction of the vaults, as well as the materials used, indicate that these are the preserved basements of previously demolished buildings on the substructures of which the present building was built.
The street facade is simply composed, in the spirit of early modernity. On the right is a quadrangular entrance with a wooden fixed door and a skylight, above a window the width of the door.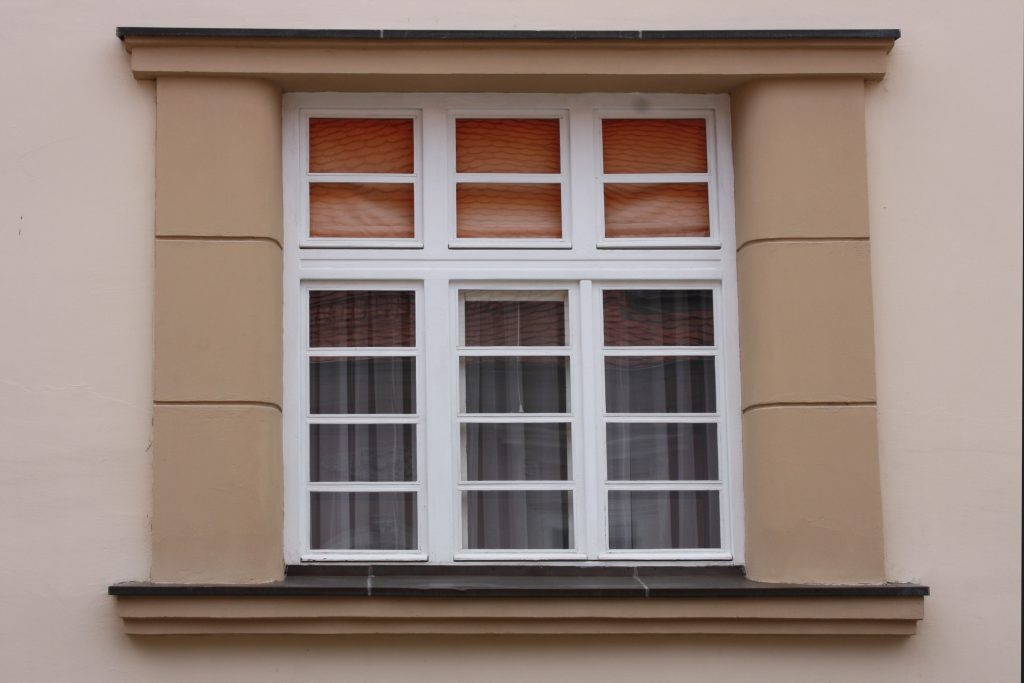 On the left side are two axes of wider windows, almost square in shape. All openings are framed by a reduced plaster frame with slightly rounded edges, connected by a simple profile of the salt bank and skylight. The side facade is flat plastered with two smaller windows in a simple frame.
The realisation of this site was supported by the Administration for Culture of the City of Novi Sad

The sources and materials of the Institute for the Protection of Cultural Monuments of the City of Novi Sad were used for the realization of this website
The Old Core of Novi Sad was declared a cultural asset, by the decision on establishing it as a spatial cultural-historical unit – 05 no. 633-151/2008 of January 17, 2008, "Sl. gazette of the Republic of Serbia" no. 07/2008.