PARK GALLERY IN DUNAVSKI PARK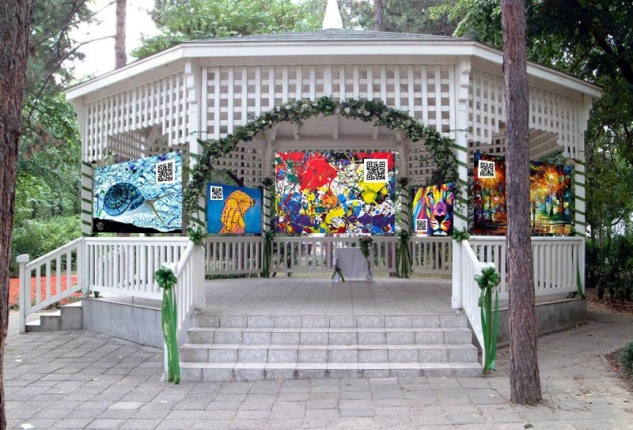 In Novi Sad, there has been a lack of gallery spaces for a very long time, especially spaces where young and unestablished visual artists would exhibit. We believe that this situation can be improved most quickly and efficiently by creating alternative solutions for exhibiting the works of contemporary artists, in the form of open-air galleries – on public areas where our fellow citizens spend their free time, in combination with the concept of augmented reality (AR – Augmented Reality). Danube Park is just such a place, and each artist who exhibits in the Park Gallery chooses one of his works, which would be printed on canvas, with a QR-code in one corner, and displayed at the opening of the exhibition in the hall of Danube Park.
During the duration of the exhibition, each artist has his own page on the PARK GALLERY website with a selection of his works, a short biography and, if he wishes, a video clip of a conversation with the artist. The page can be accessed by scanning the code with a mobile phone or tablet, on the QR-code in the corner of the canvas.

The realisation of this site was supported by the Administration for Culture of the City of Novi Sad