The Katolicka porta was originally a cemetery next to the Catholic Church, but at the end of the 18th century, as the city expanded, the cemetery was moved to the then periphery. Over time, the port became one of the favorite squares of Novi Sad, in the center of the city, but somehow hidden.
On the city plan from 1745, we see that there was a Catholic cemetery on the site of this square, which could be entered from the Main Square (Trg Slobode), from the Market (Zmaj Jovina Street) and from the direction of Zlatna greda Street. This didn't change to this day.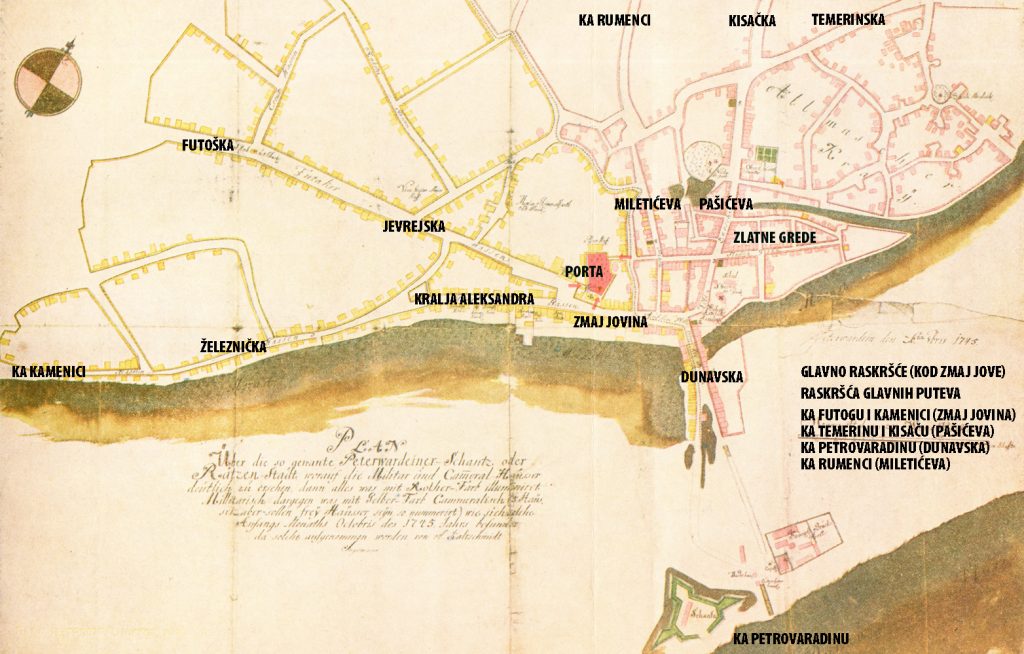 In the Katolicka porta, is the old Roman Catholic parish "Plebanija", built in 1803, one of only two houses (the other one is Zmaj Jovina 25A) in the city with the original baroque shape of the roof, because it was not significantly damaged in the bombing in 1849 during the Buna.
There was a building with a similar foundation before this built in the early 1700s, probably from in the period when Novi Sad (then called Petrovaradinski sanac) was assigned under the administration of the county of Bac-Bodrog in 1727. At that time, the county administration allocated a large plot of land to the Roman Catholic church community for the church, the parish home and the cemetery. The Roman Catholic parish of Novi Sad itself was founded in 1718.
On the square to the right of the Plebania is the KCNS building and the Vatican Palace. The building in which KCNS is today was built between the two wars.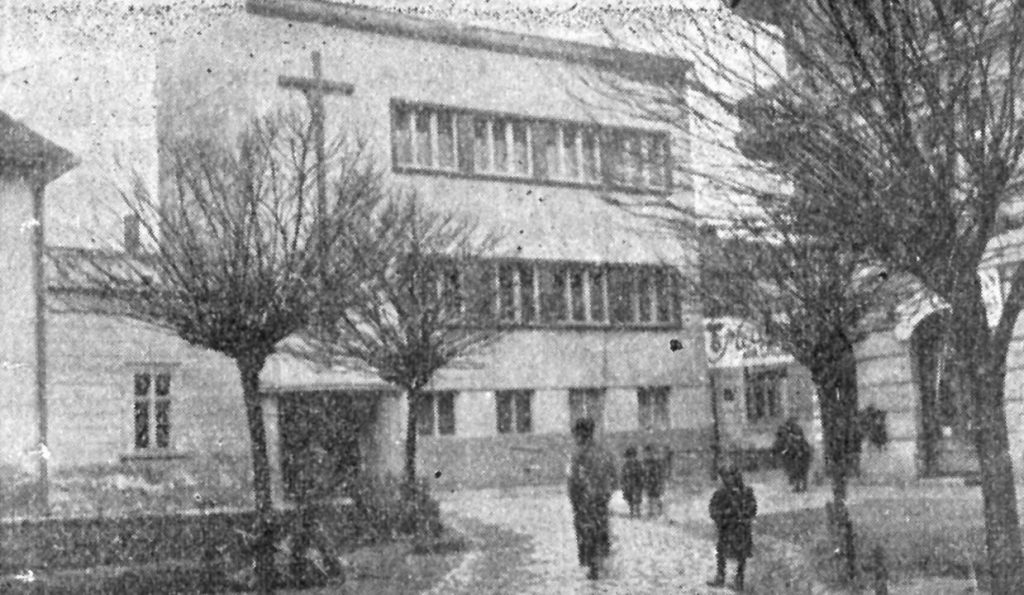 The Vatican Palace is one of the largest residential and commercial buildings in the area of ​​the old town of Novi Sad. The project for this three-storey palace was made in 1930 by the architect David Daka Popović. The investor was the Roman Catholic Church Municipality. The building has the stylistic features of late historicism, which contributes to the fact that it fits well into the ambiance of the old town, giving a special ambient value to the Katolicka porta as one of the most harmonious city squares.
Katolicka porta, together with today's Mite Ruzica Street, was called Crkvena (Church) Street until the end of World War I, and again during the occupation, and between the two wars it was called Porta. After the liberation it was named the Katolicka porta, as it is called today.
Below is a photo gallery of the Katolicka porta Square from various periods: